Sidebar
Elite Core Power Drop Flexible Power Distribution System

---
With PowerCON®, TRUE1®, and Edison options available, you're sure to find a box to fit your needs.
UNQUESTIONABLE RELIABILITY
---
Our boxes are wired so that even if a problem occurs with one of the outputs, the thru-put signal will not be affected and the rest of your chain will remain powered.
---
Each Power Drop is equipped with a daylight visible LED indicator light. You'll no longer have to guess whether or not your signal is hot.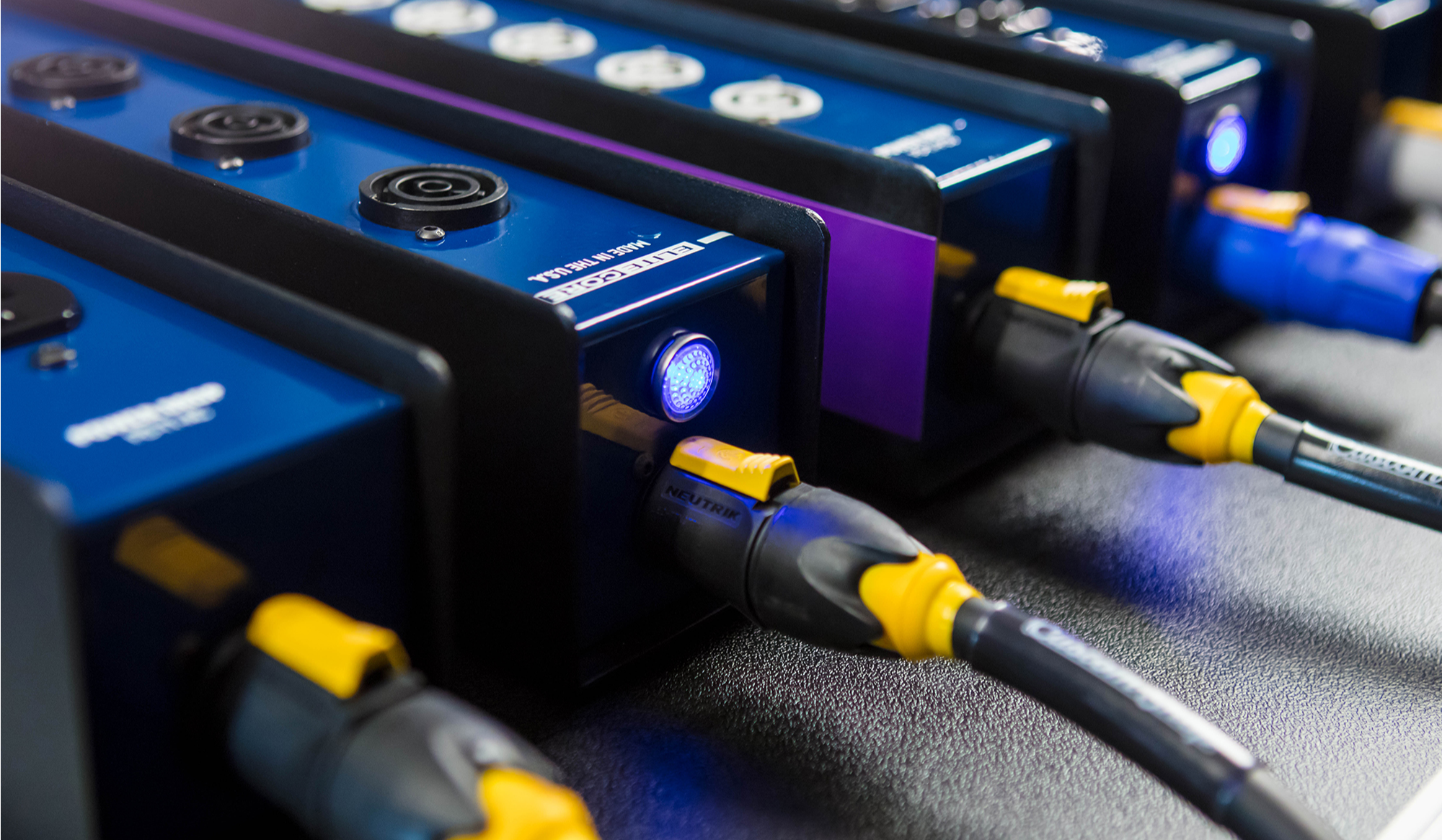 ---
Every Power Drop is hand-built in Elite Core's headquarters in Greenbrier, AR. They are built like a tank and come with a no-questions-asked, unconditional lifetime warranty.
---
Comes with complete and total branding for you or your clients. It's even free, and adds nothing to the lead time. Meaning you can have your logo on the side of your Power Drop for free in, the same amount of time.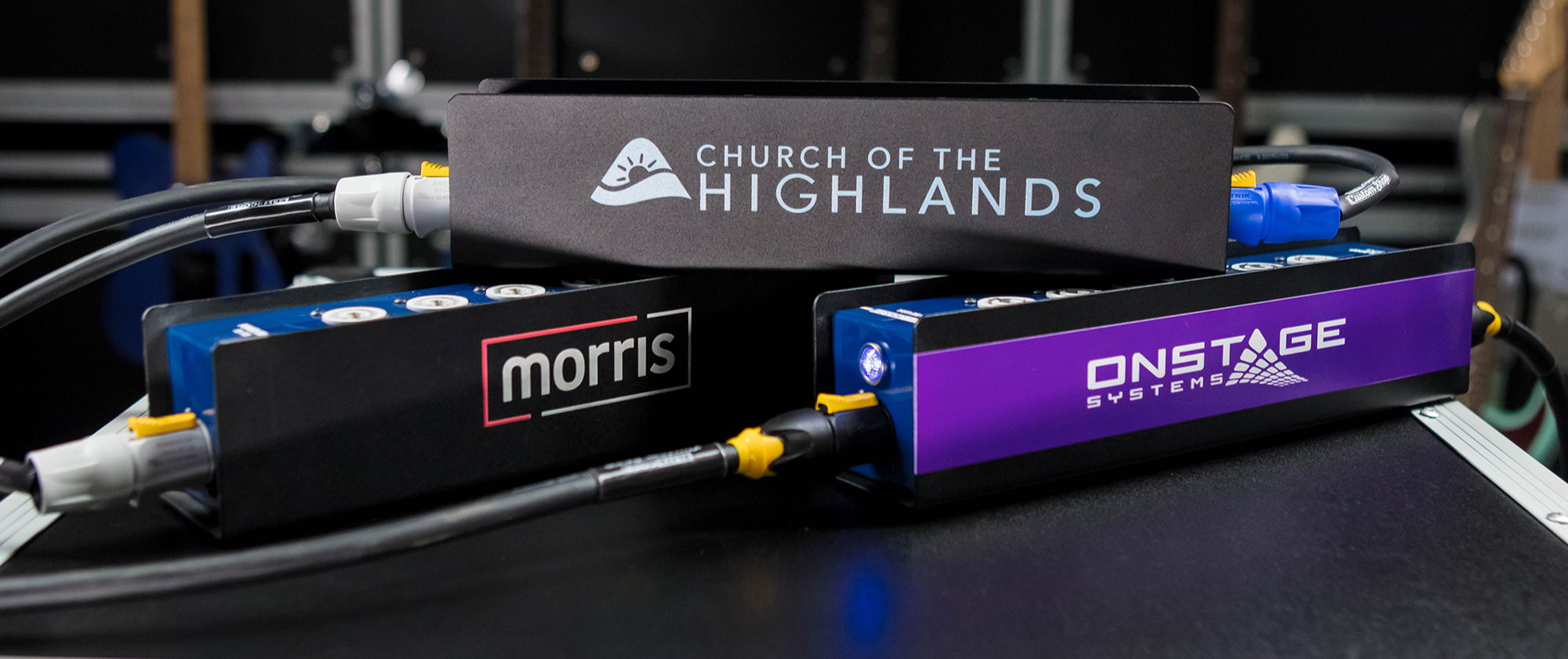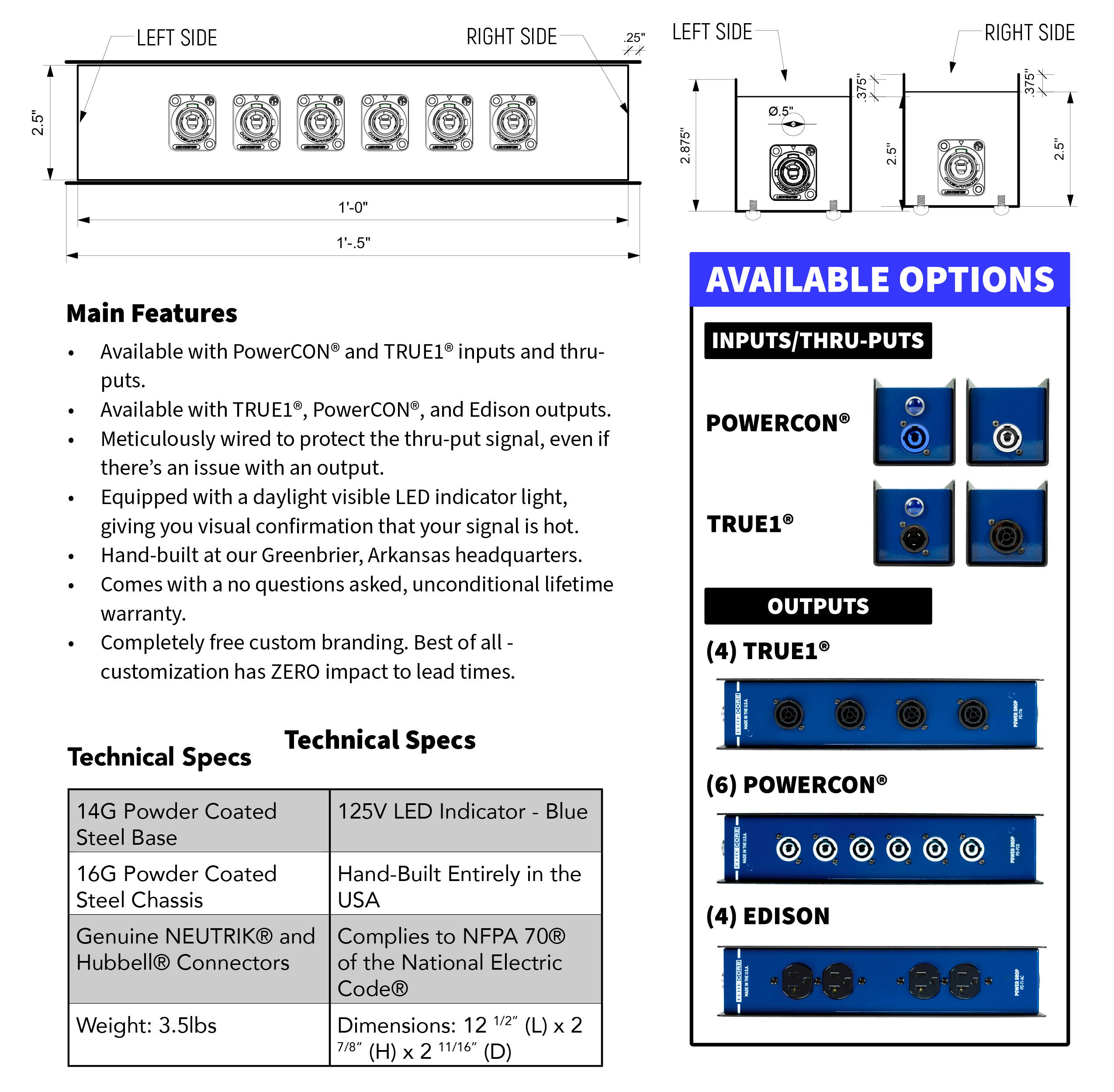 ---
---