Sidebar
OSP PRO-WORK-SXS ATA Side by Side Drawer Case
This ATA side-by-side case features 10 utility drawers with easy-glide metal rails. The front lid doubles as a free-standing table with folding legs. Constructed of 3/8" plywood, high impact ball corners, aluminum on all edges, and six heavy duty casters, this case is ready for whatever life throws at it. Stay organized with this multi-functional utility case by OSP with 4 small drawers, 4 medium drawers, and 2 large drawers.
Note: This case must ship Truck Freight due to size and weight.
Keeping your gear organized just got easier.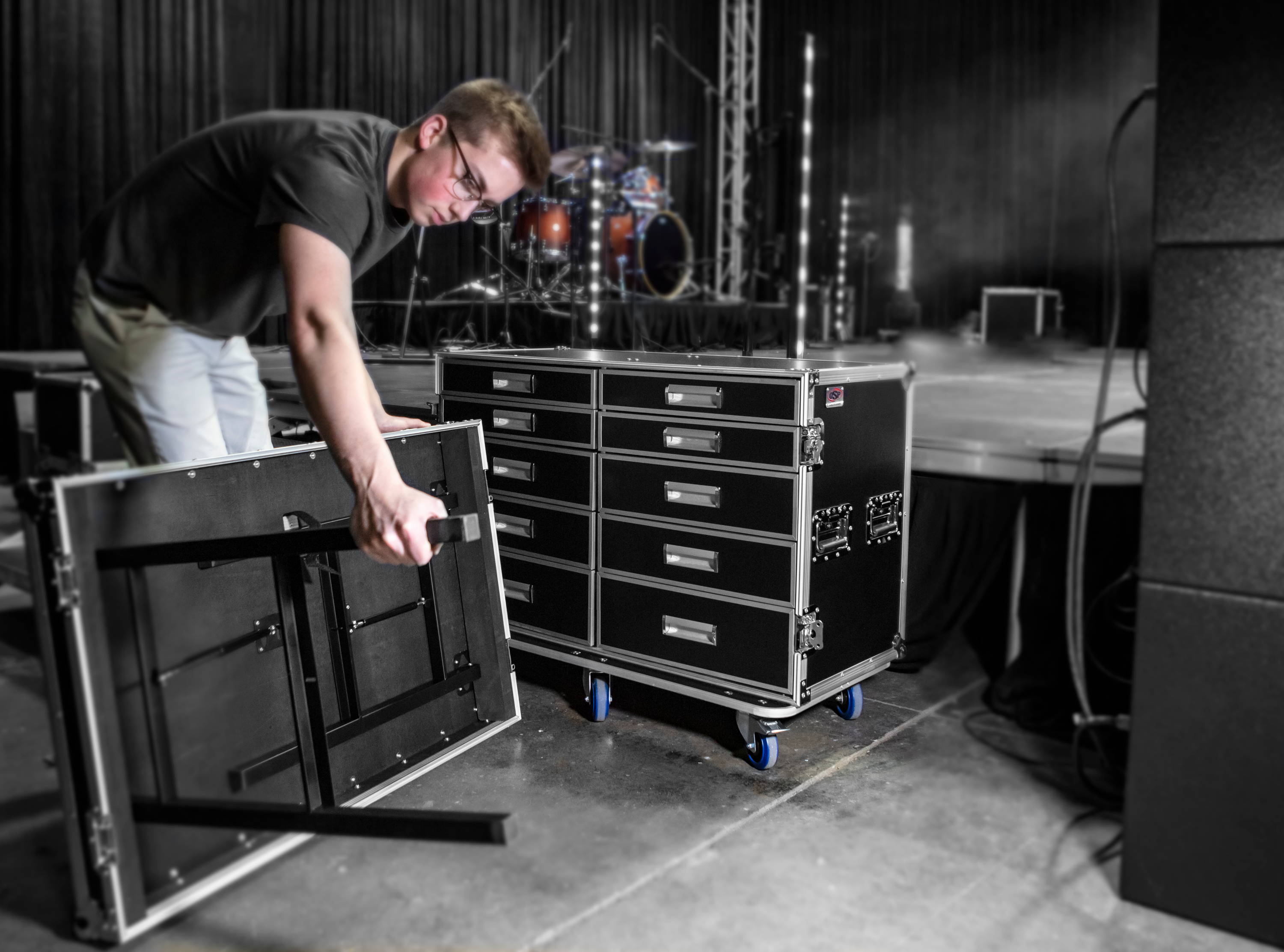 Rugged 3/8" Plywood with Black Laminate
Tongue and Groove Metal Railing with High-Impact Ball Corners
Industrial-Grade Rivets, Latches & Spring-Loaded Handles
10-Drawer Design, Free Standing-Lid Table
Heavy Duty Soft-Glide Industrial Casters (2 locking)
OSP ATA Side by Side Drawer Case
Full Outside Dimensions (includes allowances for casters, ball corners & feet as applicable):
42.75"(W) 32.25"(H) 22.25"(D)
Product Weight:
Inside Dimensions:
4 Drawers: 15.75"(W) x 18"(D) x 3"(H)
4 Drawers: 15.75"(W) x 18"(D) x 4.75"(H)
2 Drawers: 15.75"(W) x 18"(D) x 6.25"(H)
Shipping Dimensions and Weight:
45.5"(W) x 29.5"(H) x 25"(D)

180 lbs