Sidebar
PERSEUS BOX TO FAN SNAKES
THIS PRODUCT IS BUILT TO ORDER!
PLEASE CALL 855-276-2673 FOR CURRENT BUILD TIMES!

---
MEET YOUR NEW FAVORITE SNAKE
Several years ago, our team of seasoned engineers and industry veterans gathered to answer a question - What would it take to build the best multipair snake in the world?
We spent the next few years analyzing, drawing, wishing, dreaming, and testing. We went through dozens of designs, hundreds of prototypes, and spent countless hours arguing over the most minute of details. The result is simply fantastic.
Want to know more? We'll get into the nitty-gritty below.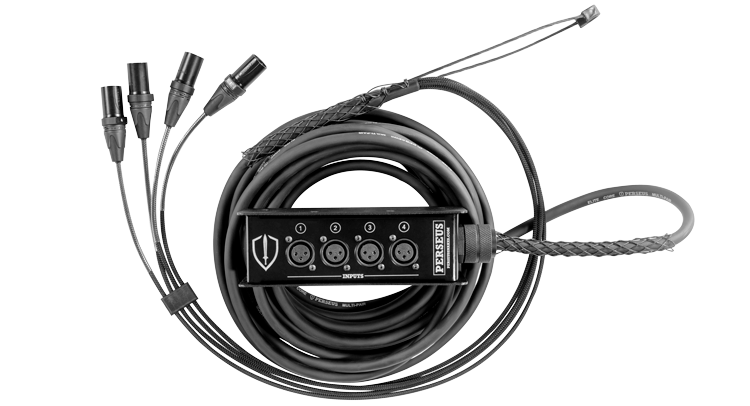 Looking for a Custom Configuration?
Click the link below.
---
---
---
All stage boxes are manufactured in the USA, feature a rugged yet lightweight aluminum chassis, and are protected by a sturdy steel base.
They are weatherproof and practically indestructible.
4, 8 and 12 channel boxes feature a compact linear design, while 16, 20, 24, and 32 channel configurations have a rugged box with a comfort-carry handle.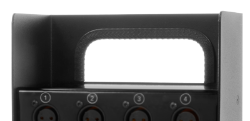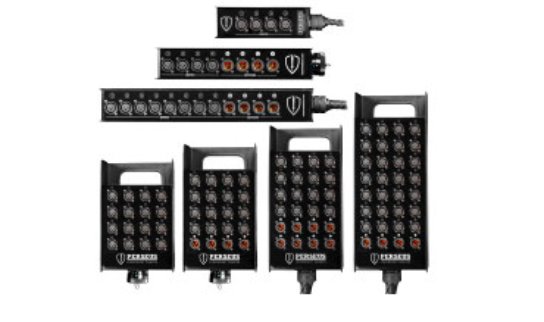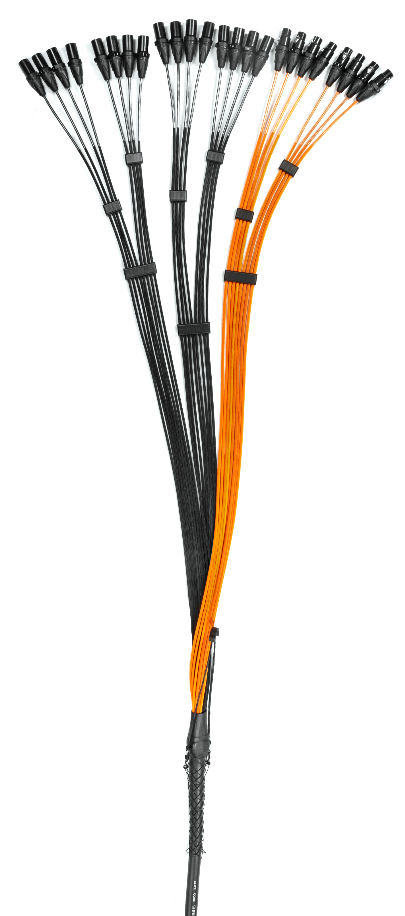 TECHFLEX™ COVERED FANOUTS
Some people use quirky names to try to trick you into believing this stuff is exclusive and proprietary so they can charge you more for it.
All PERSEUS fanouts are covered with genuine TECHFLEX™ FLEXO® PET braided coating. No upcharge, no ambiguous names, just the real deal.
BEAUTIFULLY ORGANIZED CHANNEL GROUPS
We use a combination of black and orange channels to allow an instant distinction between sends and returns.
Authentic BANKER DEVICES™ Separators™ can be found on all of our fanouts. Every group of 8 is bound by a single 8-channel Separator™ and two 4-channel Separators™. It makes finding the channel you're looking for a dream.
GENUINE NEUTRIK XX SERIES CONNECTORS
We use genuine Neutrik connectors on all of our fanouts. The XX series is the next generation of the worldwide accepted standard of XLR cable connectors. The successor of the X series offers several new features which make it more reliable, easier to assemble and improves contact integrity as well as cable strain relief.
All PERSEUS™ boxes have IP67 rated XLR connectors that are completely weather resistant. Whenever you encounter a little rain, dust, sand, or even the inevitable rogue toppled beer, the internal wiring on your PERSEUS™ box will stay protected and dry.
Don't get us wrong... We don't recommend leaving your snake out in a deluge. But if you do, you're going to be just fine.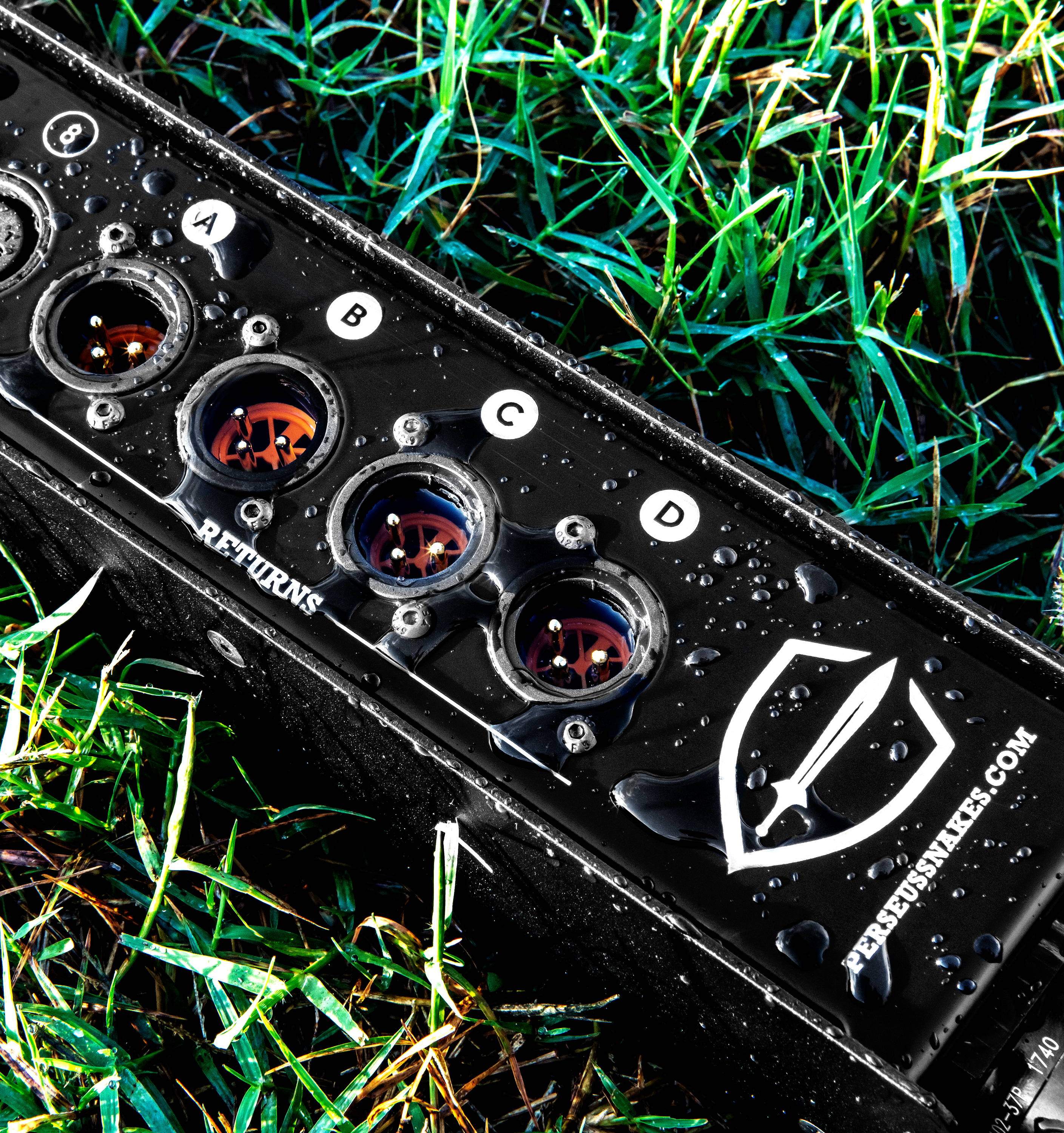 BANKER DEVICES IDENTIFIERS
All PERSEUS™ snakes come equipped with authentic BANKER DEVICES Identifier rings. These rings are completely customizible and quickly interchangeable, allowing for instant custom channel identification.
If numbers and letters aren't your jam, BANKER offers dozens of pre-made label packs that can be swapped out at any time.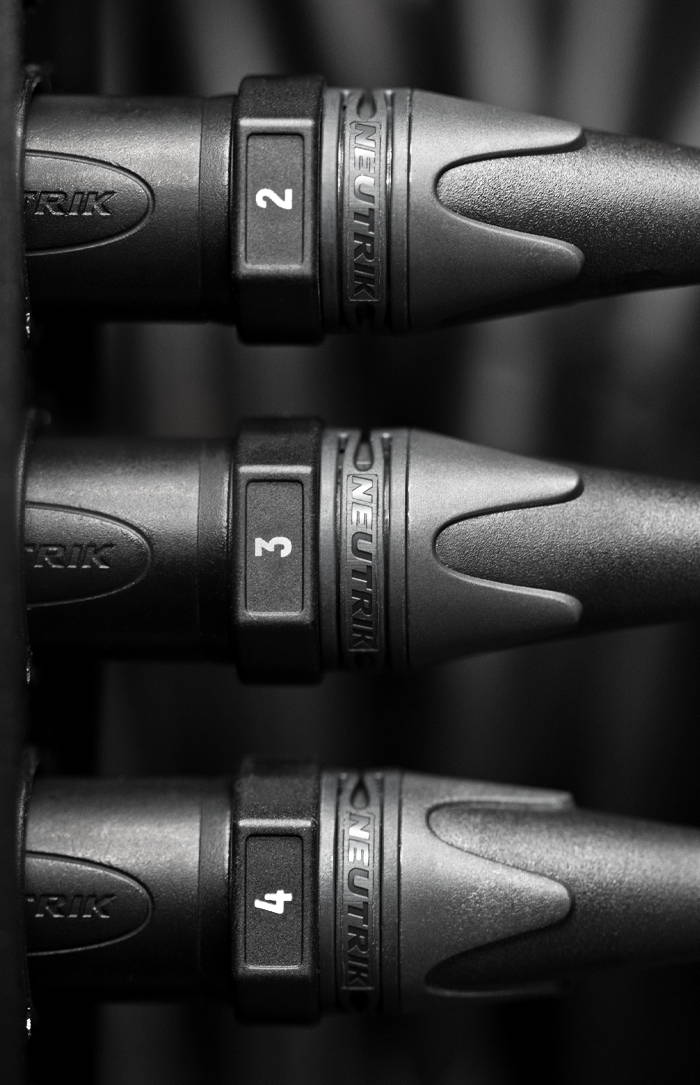 The Flashlight Test
We took the back off of a couple of snakes and hit the inside of them with a bright flashlight. The results were startling.
Not to put thoughts in your head or anything, but if light can creep through the crevices of those other boxes so easily, what do you think is going to happen when you encounter a little dust or water?
LOOKING FOR ANOTHER PERSEUS SYSTEM?
---